Vitofloor is a total flooring solution provider with a complete flooring collection that meets the modern day requirement for beautiful, durable and functional floors for residential as well as commercial settings. A carefully designed range of high quality flooring solutions, the entire range of Vitofloor is a blend of rich and authentic colors, decors, textures and surfaces.
Vitofloor initially entered in the market of flooring with wall to wall and tufted carpets but today the product line ranges across laminate flooring, hard wood flooring, engineered wood floor, carpet tiles and other allied activities, all branched under the parent brand Vitofloor.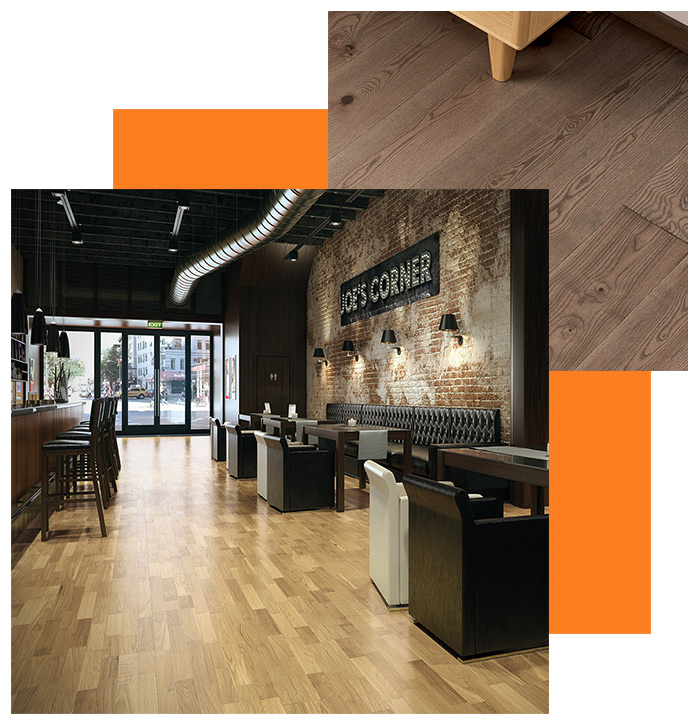 With such diverse options, our floors can complement any room setting, liven up any space and provide the instant transformation your room deserves, and ultimately always prove to be the right floor. This diversity has enabled Vitofloor to become the choice of numerous architects and developers so as to increase the value of the end product and thus provide high quality lifestyle.
Vitofloor has always endeavored to continue to offer quality products and services using the best technology available and at a reasonable price. Sure, Vitofloor is all about the promise of a perfect flooring solution provider, but our work goes far beyond that. It is really about spreading happiness and making you discover a new world of flooring.
At Vitofloor, we strongly believe in fostering and strengthening the alliances with our international trade partners. Our partners come from all over the world and are leaders in their respective industries. With their level of expertise, whether be it hard floorings or soft floor coverings, each and every member of our team has hand-on knowledge about the products and their qualitative advantages, ultimately ensuring our clients get the most superior product and a seamless experience